Luna Perinatal Counseling
Welcome!  Luna Perinatal Counseling was established in 2005 to support women, couples and families in the earliest stages of parenting.  Over time, Reflective Practice and Mental Health Consultation has been added to our range of services to support providers and systems that serve parents and their infants and young children.  Supporting families at the earliest timepoints in development offers rich opportunities for healing, reflection and centering for parents and a nurturing start for the little people in their lives.  Luna Perinatal Counseling supports and celebrates all family structures and identities and the many beautiful ways to create a family.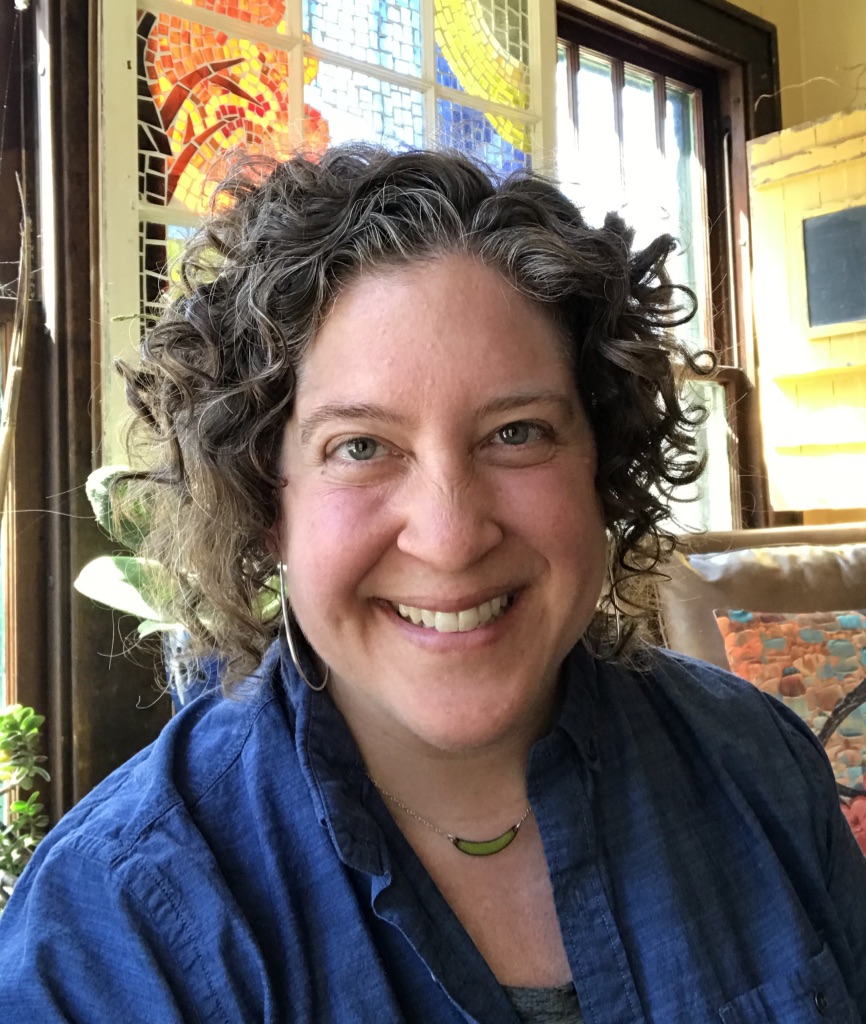 Jen Perfetti, MA, LPC, IMH-E(IV)
Jen Perfetti (she/her/hers) completed her clinical training in Counseling Psychology at Northwestern University, and is a Licensed Counselor and an Endorsed Infant Mental Health Clinician. Jen began her work as a therapist in 1997 and has focused on expertise in the perinatal period since 2003.  She founded Luna Perinatal Counseling in 2005, a psychotherapy practice dedicated to serving women and couples during the pregnancy, postpartum and early parenting periods.
The perinatal period is the time in a woman's entire lifespan in which she is most likely to experience depression or anxiety.
 There is really no other time in life when everything that is familiar changes as rapidly and completely as becoming a parent. Becoming a parent brings so many changes to identity, emotion, communication and the balance between various roles.  This can often lead to strong emotions, changes in important relationships, or barriers to utilizing previously helpful coping tools. Early parenting is a time when we have a foot in two worlds, one foot in the world of our own childhood and one foot in the present. There is a natural revisiting of one's own early experiences as you prepare to become a parent and re-evaluate what you would like to carry forward and what you would like to do differently. As difficult as it may be, this is an exciting time for reflection and growth. Whether you are looking ahead toward becoming a parent, are in the process of adjusting to a first baby, or are restructuring your family as you welcome an additional child, Luna Perinatal Counseling is here to provide support during these important transitions. 
Supporting LGBTQ Families
Creating a family that is different from the family that you grew up in brings its own range of issues to reflect on, particularly when society, or even your own family system, may have surrounded you with messages that there is one "right" way to be a family.  Jen Perfetti offers space to reflect on your own feelings about family, your identity as a parent, and the values you choose to imbed into your home.  As a queer parent of two thriving young people, she is committed to bringing the support and expertise that she offers to all parents to hold the queer community in creating strong and beautiful families.